I find this absolutely hilarious. I sat on it for a few weeks, b/c I thought I would move past it and not find it as funny later. I can't get over it, I still think it's so cute and funny! DH wants to learn my new camera with me and has tried to take up "manual" controls on the camera and I must say is catching on really fast. He didn't do half bad on these... yeah, ignore the noise...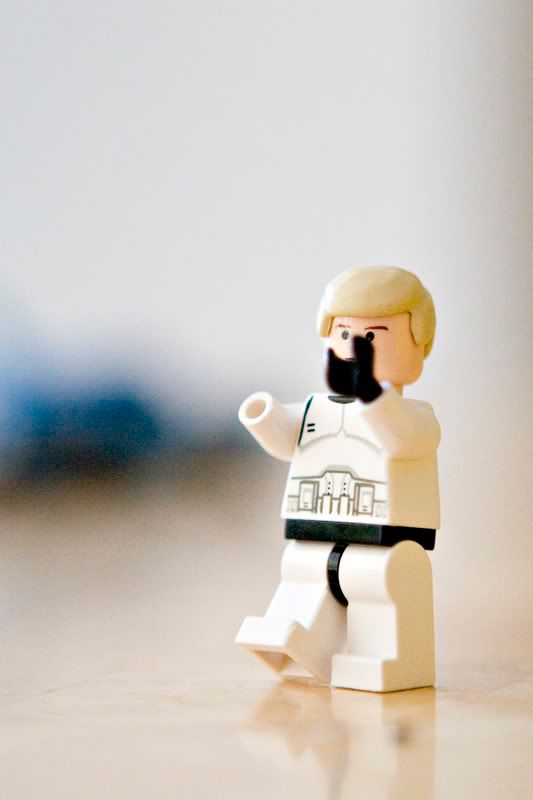 He thought it would be funny to pose Luke up in different ways, then print out a bunch of these pics and make a flip book for the boys (who love all things Lego Star Wars right now...). How great is that?? LOL

Even funnier? My 4 year old comes in and points out Dinoco "the King" in the background. What?? It's true, though!